Many marketers might aware of Push notifications and their work. But some of them might not be aware of the fact that we can use push notification as a marketing tool for engagement purposes.
The main reason for using push notification ideas is to build interaction between the customer and your services. One can also publicize his or her services and offers by using push notifications.
Push Notification Ideas to Increase User Engagement
Push notification is a communication channel between you and your user. In simple terms, we can say that these are the messages that are pushed to the user's device.
In marketing, Push notification services are helpful to target potential customers. Marketers can send push notifications engagement messages regularly on the customer's device, based on their interest or behavior.
If someone wants to promote their business, then they must adopt the strategy to send Push Notifications to users. It would be a good approach to engage your audience. Below we are sharing some ways that you can use in your business to increase user engagement with your audience through push notification ideas.
Define Your Objective to Increase Push Notification Engagement
If you are sending push notifications, without having a purpose, then you are wasting your time. Before sending it to users, define a goal that why you want to send this. It can be sent for different reasons such as to increase communication or interaction with users, boost website engagement, conversion, ad revenue, sales, etc. It will help you to make real-time customers for your services.
If you want your notification strategy to work, then make your strategies first. You will be able to generate a lot of activity from your users if you have a proper plan to do it.
Send Real-Time Updates Using Push Notifications
Push notification is an engagement tool by which you can engage your audience at a certain point of reference. You can send your customers a real-time update that will behave as a reminder for your audience, who is not aware of your brand.
These notifications can be in the form of text, images, and videos. These directly appear on the user's device so they can see the updates such as sales, Promos, and discounts or you can send other information like breaking news, stories, sports scores, and traffic updates with push notification. For this, you have to send different push notification engagement messages and if they are not interested to see those messages, they can be able to wipe off those notifications.
Use Personalization to Increase User Engagement
Do not try to send the same message to all of your audience. Your audience can be from different niches, so your message should be written accordingly.
Personalization is the way to drive more and more revenue for your business. By using personalization, you can segregate your audience in a very personalized way.
For this, you have to send different push notification engagement messages to a different audience.
If your customers are convinced that whatever you are sending in your message is only for them, they will definitely take interest in your services. It will make them feel special. By this, you can also improve your customer engagement strategies.
Schedule Push Notification for Right Time
Choose the time wisely, for sending the notification to your audience. The time and date should be according to the time zone of your audience. It will not be valuable for your business to send a notification at a time when your user can avoid or swipe off your messages.
If you want a click on your notification, send the notification when your user is active. To know the ideal time of your customer, you can use A/B testing.
One more thing, you should remember that you send only 2 or 3 notifications in a day, otherwise, users will get irritated and can block your messages.
Maintain Relevancy in Your Message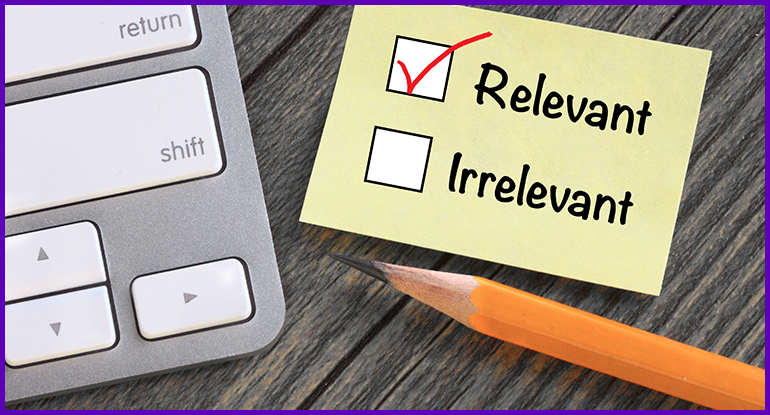 Relevancy is key to engage the audience. If you are not relevant in your message, there will be no value in your notification.
Use catchy headlines with a compelling message that can easily communicate with your customer in a very easy way. Try to avoid writing unnecessary content that is not related to the topics that your customer wants.
Once your audience will found that you are delivering them a relevant message, their interest goes up towards your services.
Provide Opt-In Experience
Providing an Opt-in experience to your users is the best strategy for all the marketers to explain your push notification ideas to your audience. They will get only those notifications that they were expecting.
It will not only provide a chance for your user to get familiar with your app but also will help them to be aware of the notification type they will get.
Once a user clicks "Allow," they will be subscribed to Web Push Notifications and if refuses to give permission of your push notifications, your app will never offer that request again to that particular user. This means Opt-in works as a vital point for your new visitors.
Track the Responses of Your Notifications
Tracking your results is very important if you want to grow. You must analyze your goal and the level of success you got. It will let you know the right track of your strategies. There are various tools available in the market that can help you to optimize the reason for declines in engagement through push notifications.
By analyzing the statistics, you can do better with your notification. Sending push notification engagement messages to the users is not enough; you need to check out the click-through rate, opening rate, engagement rate, etc. and you can improve the quality rate of your push notification based on these factors.
Conclusion
If you want to be a successful marketer then you have to adopt the right strategies for your push notification marketing campaign. This gives you a different way to interact with your audience. It can be more powerful in terms of sales and engagement but you have to use these strategies in the right way and right time.
If you are new in the field of marketing and want to grow your business, you can use push notifications ideas to increase engagement. Let us know your thoughts in the comment section below.